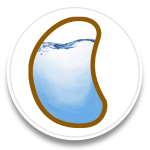 International Seed Academy (ISA) is inviting seed industry professionals who are interested to join Seed Captain course on Seed Priming, Dormancy & Enhancements . This Seed Captain course will focus on all aspects related to seed priming, dormancy and enhancements. It will combine the basic theories as well as some advanced technologies; theoretical lectures with discussions and; demonstrations with hands-on trainings.
OVERVIEW AND AIM OF THE MODULE
The moisture level of seeds is very much influenced by the relative humidity of the surrounding environment. Less well known is that also the seed physiology and temperature also play a role. When harvesting seeds, drying, giving moist seed treatments and during storage; it is very important to keep track on all these factors.
This module will assess the existing technologies and introduce newer systems as well. Practical sessions will ensure the total understanding of drying systems and their relation to the physiology of the seeds.
WHO SHOULD PARTICIPATE?
Any professional from the seed industry can apply, a minimum knowledge on seed is however a must and a minimum understanding on seed technology is an advantage. The course is given in English, a decent understanding in English is necessary in order to follow the course. Participants may be affiliated with industry, research institutes, seed quality laboratories, universities and other governmental institutions.
The program is offered in partnership with Centor Thai.
See: Flyer and Registration Form
Location: Bangkok, Thailand
Registration Fee: The cost of the course is $2,600 (USD) for general registration. The fee includes tuition fee, Lodging 5 nights (1-6 November 2015), food costs, course materials and use of equipment and consumables during the course. The fee excludes board and travel to and from Bangkok, Thailand. The participants will be accommodated in a hotel which will be booked by the organizer.
Early registration is advised since the number of participants is limited to a maximum of 16 and first come first served basis will be apply.
The registration fee must be made before 1 October 2015. Minimum participants have to registered otherwise the course will be delayed.
Registration can be done through an email to info@seedacademy.org or by fax + 66 2 531 2570.